Geddy's Mom: Sarah Shell
Dr. Sarah Shell is a dentist, entrepreneur and mother. She is the co-founder of Geddy's Mom, a brand focused on child-safety products. Dr. Shell is photographed at her home by Bryan Anselm.
1. What is the first thing you do when you wake up every morning? 
Quality time with my last born baby. The days are busy and pass quickly, which makes it very hard to stop and enjoy moments with her.  She is a very early riser. I initially dreaded waking up early to the sound of her cries, but I've learned to appreciate the very special and very quiet time the two of us have in the mornings. I feed her, take her on a walk, and return home for a hug from my first born. 
2. Describe your media diet. 
I am proud to say it's pretty lean. A sprinkle of TikTok and a smattering of Instagram. Facebook, Threads and Twitter (Z? X?) just doesn't exist in my world. I'm on them. But they are background noise that I don't pay attention to. I'm trying out Headway - it's a great alternative to aimlessly scrolling through social media, and I'm learning so much! 
3. What are you currently reading? 
Getting through a book with an infant and a 4 year old is close to impossible. But I've been having a hard time putting down The Family Morfawitz, by Daniel Turtel.  It's Succession meets Jewish immigration and it's both dramatic and hilarious. 
4. What is the best piece of advice you've ever received?
Your profession can and should be something you enjoy doing and are proud of. If it's not, use the knowledge it has given you, perhaps gain some further knowledge, and pave your own path with it.  
5. If you could create a new flavor of toothpaste, what would it be? 
Fresh Cut Grass. It would probably taste horrible, but the smell of rejuvenation and cleanliness makes everyone happy. Otherwise, I'd go with the complimentary Smells Like It's Going to Rain - you can't quite describe it, but you know it's there, and it's quite pleasant. 
(continued below)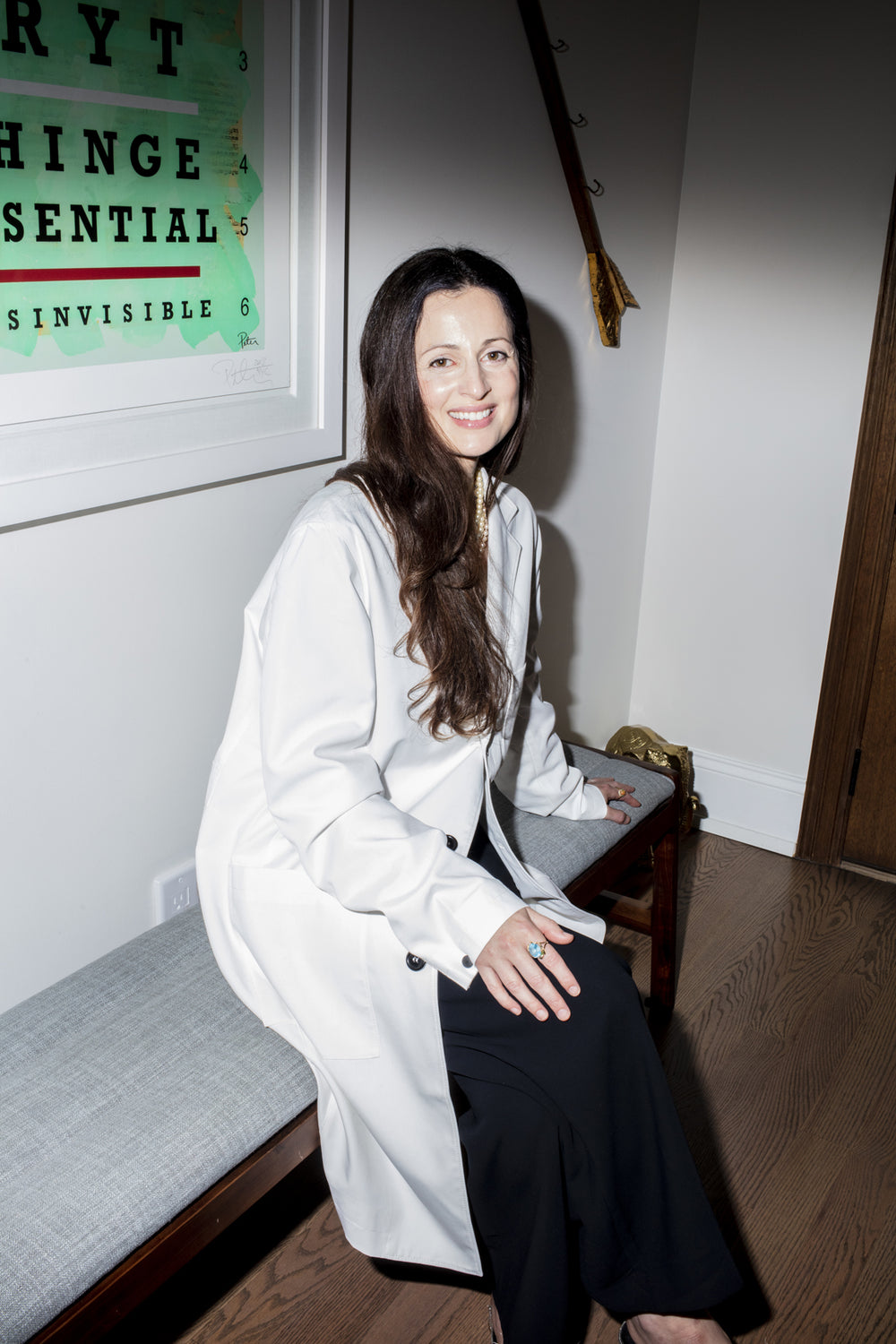 6. Dream patient (past or present)?
I am always very excited for patients who hate the dentist, because it's my opportunity to really make a positive change for them, mentally and physically. My favorite patients are the ones who come in fearful and leave happy.
7. Outside of healthcare, what is something you're passionate about?
Baby safety product development and advocacy. I ended up here after studying a traumatic pediatric case where a child sucked on the end of a USB cord and ended up with a disfiguring scar around his mouth. Following further research, I developed Watch Your Mouth USB charger safety covers and it was an immediate success. The continued growth and success of our multi-award-winning product tells me other parents the same justified concern for the safety of USB chargers. My company Geddy's Mom is now launching Shut Your Face, our breakthrough outlet cover - the first self-closing child-resistant outlet safety cover of its kind - 'the mother of all outlet covers' as they call it. I created it in response to the shockingly high number of annual childhood injuries caused by children tampering with outlets.
When I'm not practicing dentistry and advocating for child safety, you'll find me cuddling with my kids, painting, or cooking.